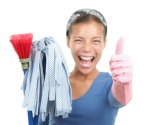 This seems elementary, but it is overlooked so many times. If you want top dollar, presentation is a must. Make your Soldotna home sparkle and shine. A cluttered, dark, neglected home leaves buyers uninspired. They will not look past the junk to appreciate the good qualities. Light, bright, open, clean and good smelling goes a long way to invite offers.
Don't over look the windows inside and out need to be spotless. Particularly during our dark season.
Flooring sets the price, call the carpet cleaner. Tile and laminate should be cleaned and polished. Please no dirt stains around the edges up against baseboards. Leave a dirt mat outside and inside the front door to keep your home clean.
Check that the baseboards are stain and dust free. Scrub the old paint and baby food off.
Dust the built-ins, the ceiling fans, bannisters and tops of furniture. No one who is spending top dollar wants to look down from the loft at dust bunnies.
Check skylights and corners for cobwebs.
Clean, clean, and clean some more for TOP DOLLAR. It is so important to consider all the senses. Ask a friend or your agent to walk through your home and point out any odors.  The goal is to create a warm, bright, comfortable space that anyone would be happy to live in.