This lovely Kenai home for sale is conveniently located off of South Forest Drive.  It is surrounded by a pleasant established neighborhood, beautifully landscaped yard, and has close public access to the Kenai beach or Kenai city park. The back yard is nicely fenced, perfect for pet owners.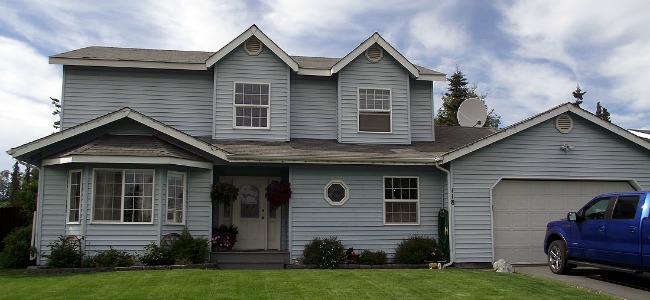 The ENTIRE house has been beautifully updated. This spacious home is 1,825 square feet, has three bedrooms and two and a half bathrooms. The master bedroom has a very large and spacious closet along with a remodeled bathroom.  The other two bedrooms are great for kids and share a hall bath.  The house also has an office and large formal dining room. The kitchen looks outstanding with granite countertops. The garage's generous size allows a full sized truck to comfortably park inside.  The home is heated with a forced air system using natural gas and is hooked up to Kenai city sewer and water.  DSL and cable are available.

The schools are Kenai Mountain View Elementary and Kenai Middle and High schools plus Kaleidoscope School of Art & Science is just across the highway on North Forest Drive. Grocery shopping is located a short drive down the Spur Hwy with four stores to choose from: Safeway, IGA, Three Bears and Walmart.