Turn key remodeled Kenai real estate and home for sale. New roof, drywall, insulation, and vapor barrier. Updated plumbing and electrical with new boiler. The renovated kitchen and baths shine with all new cabinets, counter tops and fixtures. This home has been renovated with care and ready for the long haul. Wisdom home inspection was ordered by the seller and repairs have been completed as recommended.

The master suite is finished with bamboo flooring and a custom bath. The master bath is adorned with a Jacuzzi tub and pedestal sink. Storage is ample with an extra vanity and wall mounted cabinet. You will love the custom tile work.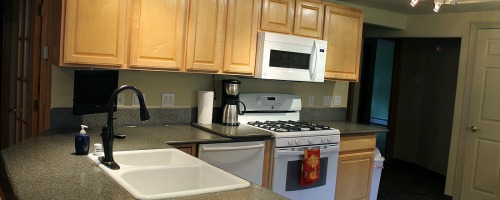 The location is ideal for walks on the beach or the refurbished city park. This Kenai home's location is unique since it is the only single family residence on S Spruce Street and is at the top of the hill before you descend to the Kenai Beach. If you love privacy when you get home from work, you should check out this quiet spot.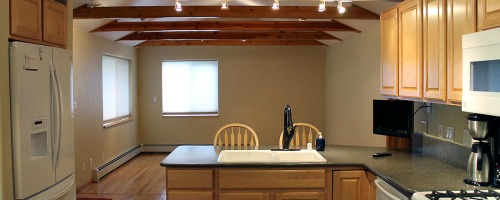 The local schoosl are Mt. View Elementary, Kenai Middle and Kenai High School. Daycare is plentiful with Kenai Creative Play and AK Kids-Benjamin Franklin Learning Center. Located in Kenai, shopping is convenient with Safeway, Walmart, Home Depot, Three Bears and the Salvation Army.
For more information on this property please contact Glenda Feeken with RE/MAX of the peninsula. 907 252 27