Charming Kenai home for sale with warm wood floors, vaulted ceilings and custom curved stair caste. This inviting Kenai home is a little ways out of town on K-Beach but you can still be to Safeway in under ten minutes. This simple home is a delight with natural light on our winter days. This home is not far from cannery road for easy beach access for dip netting, walks and barbecues.
Kenai Home For Sale
2 Bed
1.5 Bath with tub / shower combo
1576 Square feet
.95 Acres
Natural gas radiant in floor heat.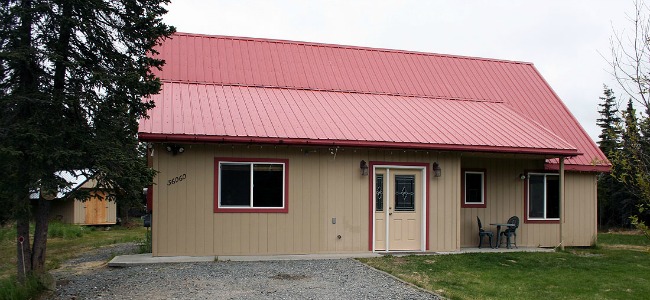 Extras Include:
Fire pit
Dog kennel
Fenced backyard
Large storage shed.